Pretty commonly we see roof materials that have been installed the wrong way by another roofing company that we end up tearing off and replacing or repairing to prevent current or future issues. This is why installing your roof the right way is so crucial.
When it comes to how to install shingles the right way, there are two principal factors in getting it right.
First, roofing shingles have to have the proper nail placement.
Second, they have to have the correct number of nails used on each shingle.
Why is this important you ask? Because without these two steps meticulously looked after than the manufacturer's warranty could be void. Each shingle manufacturer has their own set of roofing standards, but some fundamental measures have to be met no matter what. All of our roofing company locations are factory trained and certified to install your roof the right way.
Nail placement and the number of nails in a shingle are two of the most critical and essential requirements that have to be met for your roof to last for its lifetime warranty.
Nailing your shingle in the right spot matters
The first point of making sure that your roofing shingle is nailed in the proper location is one of the reasons that a roof would be perfect or be a money pit for your family. The roofer should be nailing the shingle on the line. Here is an image of the line that has to be used.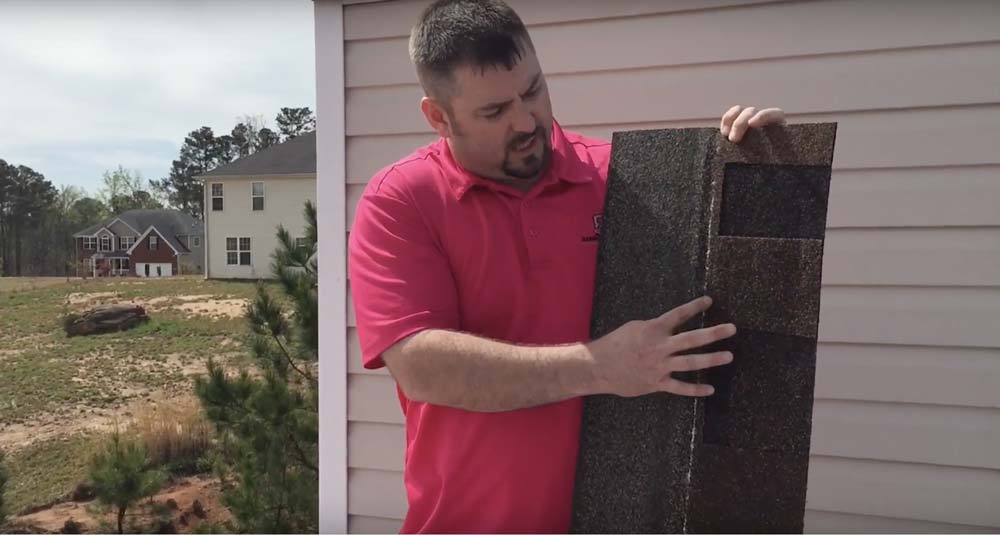 Each nail has to be in the right spot, and the project manager for your roof needs to be able to show you that this proper nail placement on your shingle is being adhered to with photos from the contractors on your roof. As a homeowner, you need to know that the roofer is following the right procedure.
Roofing word of the day:
Delamination: Separation of the laminated layers of a component or system. What this means to you is that the weather is facing material separated from the shingle backing.
If this happens, it more than likely will lead to a significant compromise in your roof system and will allow a leak to occur or considerable damage to the roof system.
Do your shingles have the right amount of nails?
Second is the proper amount of nails being used on each shingle. Your roofer should be placing six to eight nails per shingle to ensure that it be installed correctly. Using the right number of nails is how you achieve the manufacturer's warranty for winds from 115 mph to 130 mph.
Both of these issues are critical to the success of your roof install lasting for its full lifetime warranty and making your home perfect for your family. When you are ready for a new roof or want to check for damage to your roof, please, give us a call, and we can schedule your appointment today. (770) 658-0342
When you do call, we will have one of our Barrelle Roofing team members come to your home when it is convenient for you. They will check your roof for damage and trouble spots and provide you with a comprehensive roofing report. If you need us to work with your insurance company we are comfortable doing so or working with you directly.
Let us help protect your home and give us a call today at (770) 658-0342
Where does Barrelle Roofing work?
We work all over Georgia and throughout the state. The Barrelle Roofing team has an office in Loganville, but our teams work inside of Fulton, Dekalb, Cobb, Gwinnett, Forsyth, Hall, Jackson. Clarke, and Oconee counties on a regular basis.
Our Blog
When looking for a roofer you need to find the experts in the field. Let us educate you on the roofing industry and what to look for.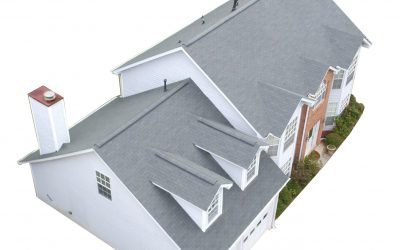 When you get your roof job done here are three things you should know that your roofer is doing. With our roofing products, we always start with the basic idea that every roof system needs to seal your home from the elements, defend your home from harsh...
Schedule Your Inspection Today