Metal Roofing
At Barrelle Roofing, we offer standing seam or screw down metal roofing installation and repairs. Metal roofing is a long-lasting alternative to other roofing materials and is great for energy efficiency as well as the environment. We offer a great variety of color and crimping options so you can be sure that you're getting the right roof to match your home or business.
Schedule Your Inspection Today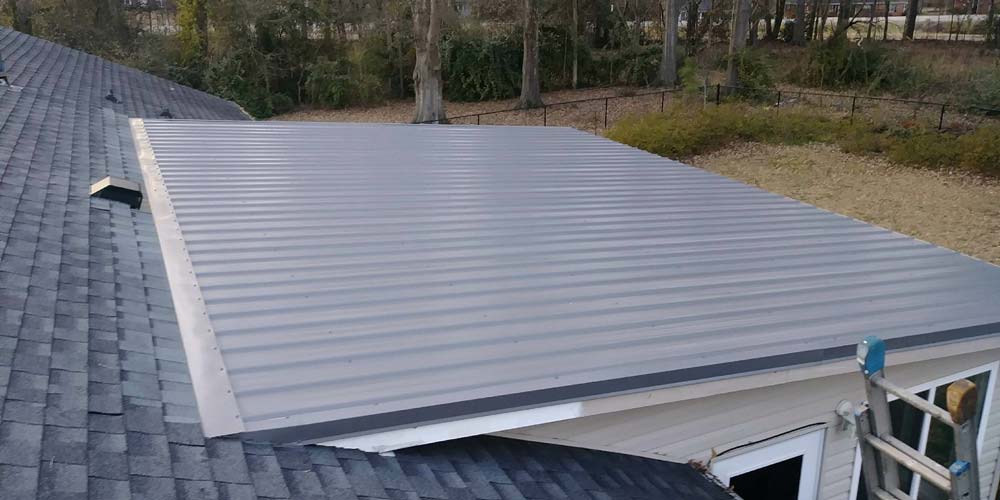 Metal Roofing Professionals
Some advantages to installing a metal roof on your home are:
Highly Reflective – Available with emissivity as high as 90% and reflectivity exceeding 25%.
Exceptionally Durable – Proven to last over 30 years with minimal maintenance and offered with a non-prorated warranty for most applications. Paint colors retain 95% of their initial reflectance and emittance over time.
Environmentally friendly — typically having a minimum recycled content of 25%. 100% recyclable at the end of a long, useful life.
We Stand Behind Our Work
We guarantee that you will be delighted with our work. One advantage of being an Owens Corning Preferred Contractor is the warranties we are able to offer to our customers. Before we leave, we will make sure that you have all of your warranty paperwork and have a full understanding of what benefits you have.
Quality Is Our Focus
Our entire team participates in continuing education classes every year to help us maintain our training and forge strong relationships with our clients and roofing product manufacturers. We make sure that everyone on our team knows the right products to use for the right reasons and install them the right way. The quality of every roofing job is the focus of our company.
Proven Results
Barrelle Roofing has been built from the ground up with the intentions of leaving a legacy of quality roofing solutions. With more than 22 years of experience, we are working hard to create that legacy one client at a time. Each year we repair and replace residential roofs all over the Atlanta, Georgia metro area and look forward to helping you when you are ready.
Schedule Your Inspection Today
Our Blog
We strive to empower you with the knowledge we have attained from over 22 years in the roofing business.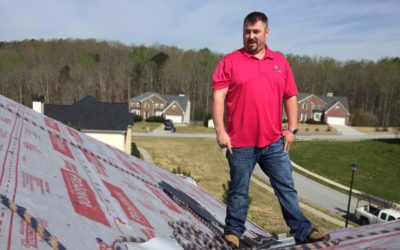 Pretty commonly we see roof materials that have been installed the wrong way by another roofing company that we end up tearing off and replacing or repairing to prevent current or future issues. This is why installing your roof the right way is so crucial. When it...