Rain Gutters are an essential part of every home's rainwater management system. Whether you live in an area which receives large amounts of rain every year, or just the occasional storm, it is important that you protect your home with a properly installed gutter system.
We take careful measurements of the entire roof line to ensure that the gutters line up on every corner, therefore preventing leaks.  Our gutters are installed with hidden screw hangers to provide more support over the entire expanse of the roof, which means you will have a better looking and longer lasting gutter installation than some of our competitors'.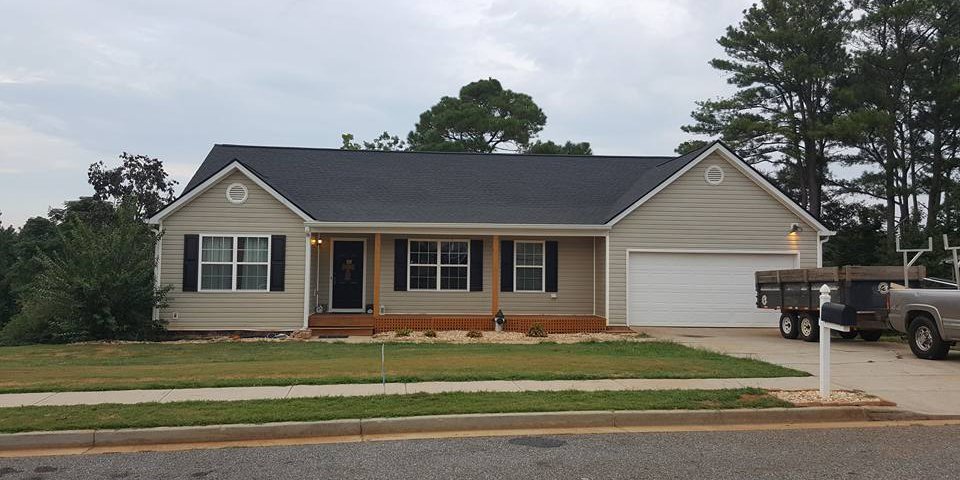 Our Recommendation:  Seamless Aluminum Gutters
With seamless gutters, the entire gutter is seamless.  They are custom designed, therefore allowing us to create the various lengths required to match the roofline of your building. The only connections that are required are the connections to your downspouts. This increases the durability of your gutters, allows for better flow & eliminates leaks that typically occur in gutter seams.
Contact us now for your FREE ROOF INSPECTION